Back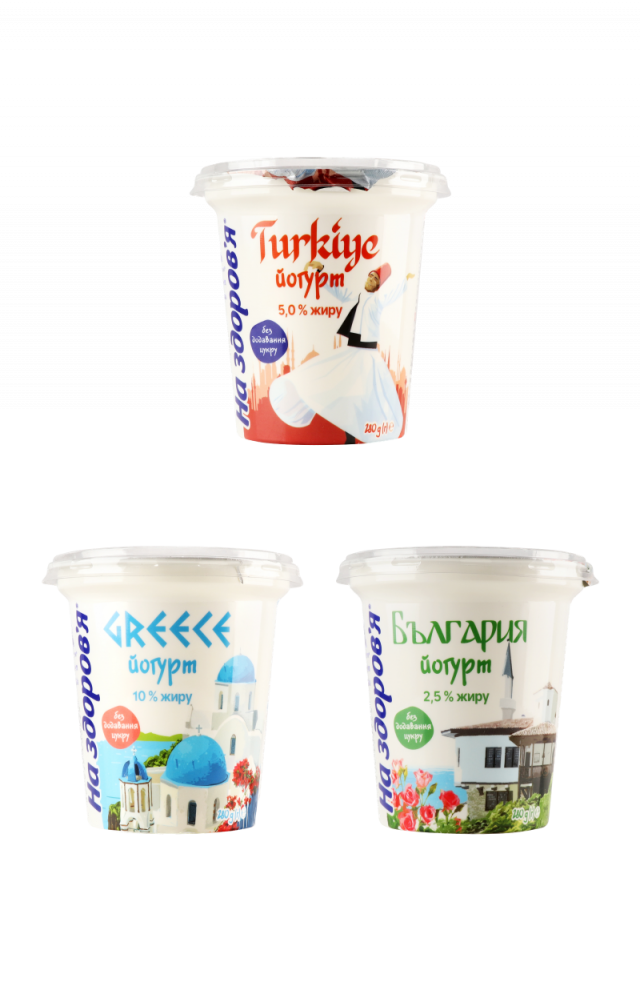 15 December, 2022
We invite you to еру exciting journey of taste!
We introduce the new products from "Na Zdorovya" – the line of thick yogurts "Greece", "Turkey" and "Bulgaria", which have appeared on the shelf in November 2022.
Each of the yoghurts is based on the traditions of the country of origin, the quality is ensured by Extra grade milk and high-quality lactic acid bacteria starter cultures, which are selected to ensure maximum authenticity of the product.
The highlight of the line is "Bulgaria" yogurt, which is unique for our market, but very popular in Bulgaria under the name Kisele Mlyako. Yoghurt is produced by the thermostatic technology, has a dense consistency and pleasant sourness.
Tasting the new "Na Zdorov'ya" yogurts, you will feel like being transported to these wonderful Mediterranean countries.