Back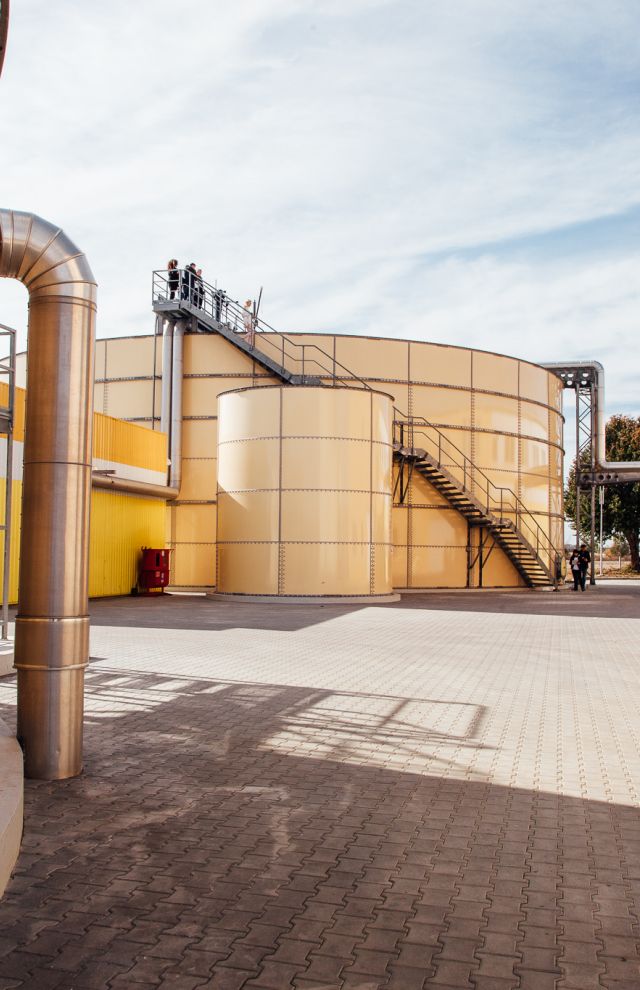 12 October, 2019
European environmental approach means to keep the water clear
On October 10, 2019 the new wastewater treatment facilities of Loostdorf company have launched to operation. This is an important and ambitious project, aimed to deploy in Ukraine the European best practices of responsible usage of natural resources and environmental protection.
The industrial wastewater treatment is one of the most important subject on the modern environmental agenda.
Loostdorf company has become the first Ukrainian dairy company, that has installed the contemporary wastewater treatment facilities for its production plant in the town of Illintsi (Vinnytsya region). These facilities are clearing two million liters of wastewater per day – the volume compared to five fool swimming pools.
The investment into this project has amounted more than 6.5 million USD, and the construction has lasted for more than 6 years. The leading European experts in the area of wastewater treatment technologies were involved in this project. Hager Elsasser Gmbl., Germany-based company has accomplished the development of the technologies and supply of the equipment. The immediate operational deployment of the facilities was implemented by the Poland-based WaWaTech company.
The total area of the treatment complex amounts 7.3 thousand sq. m., and due to automation of the majority of the processes, the facilities are operated only by 8 employees. The result of the treatment is the clear water, which flows to the environment, the biogas, which is used by the treatment complex itself, and the mineral fertilizers. The volume of the produced biogas is about 1.2 thousand cubic meters per day, and 2-3 cubic meters of mineral fertilizers. The important fact is that, as the laboratory tests show, the water, outgoing from the treatment facilities, is clearer than the natural water, which it flows into.