Back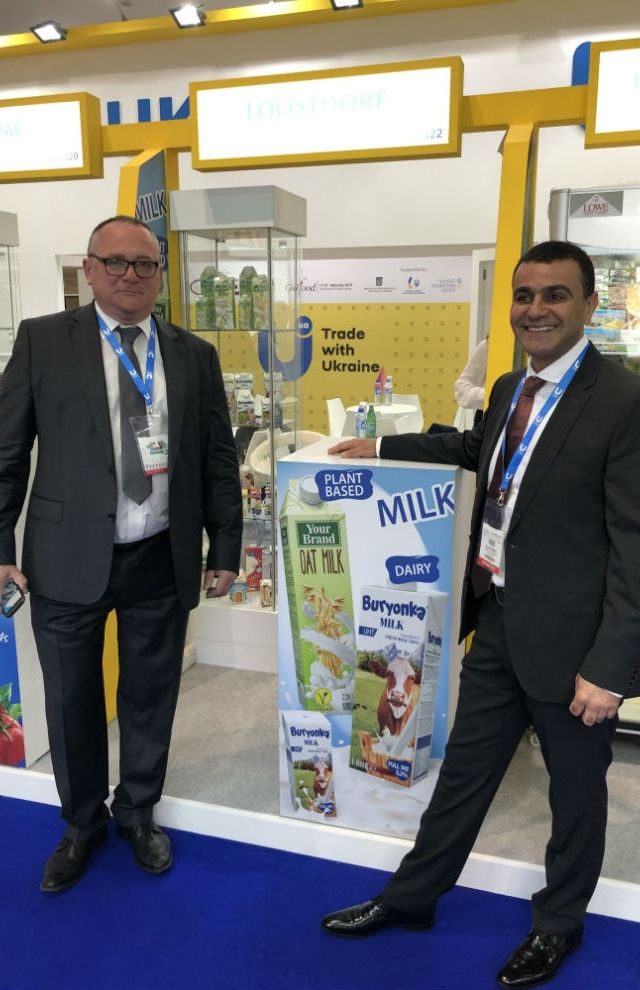 20 February, 2019
Loostdorf Ltd. takes part in Gulfood 2019
The Loostdorf Company is a Ukrainian dairy manufacturer who has been producing high-quality dairy products for the population of its native country for over 20 years and has been exporting products to more than 25 countries around the world for many years. The fact that Loostdorf does not stop at its own achievements, but continues to find and implement new opportunities for development, confirms the company's participation this year in the large-scale world exhibition of food producers—Gulfood 2019.
On February 17-21, the main event for the Middle East and the world as a whole in the food and agricultural sector—Gulfood 2019—was held in Dubai (UAE), within which Loostdorf was an honorary participant in the Ukrainian exposition.
More than 5,000 exhibitors and 120 pavilions from different countries of the world were announced to participate in the event, displaying products in such categories as: dairy products, beverages, meat and poultry, legumes, grain crops, cereals, fats and oils. Over 98,000 visitors from 193 countries of the world had the opportunity to discover and learn about the food trends of various directions, the most relevant of which this year were "Healthy and Baby Food" and "Food Brands".
Participation in this event is recognition of the high quality of our, Ukrainian products, the presentation of its wide international community, the exchange of experience and knowledge between world industry leaders, and acquaintance with new trends in nutrition and related innovations.