Back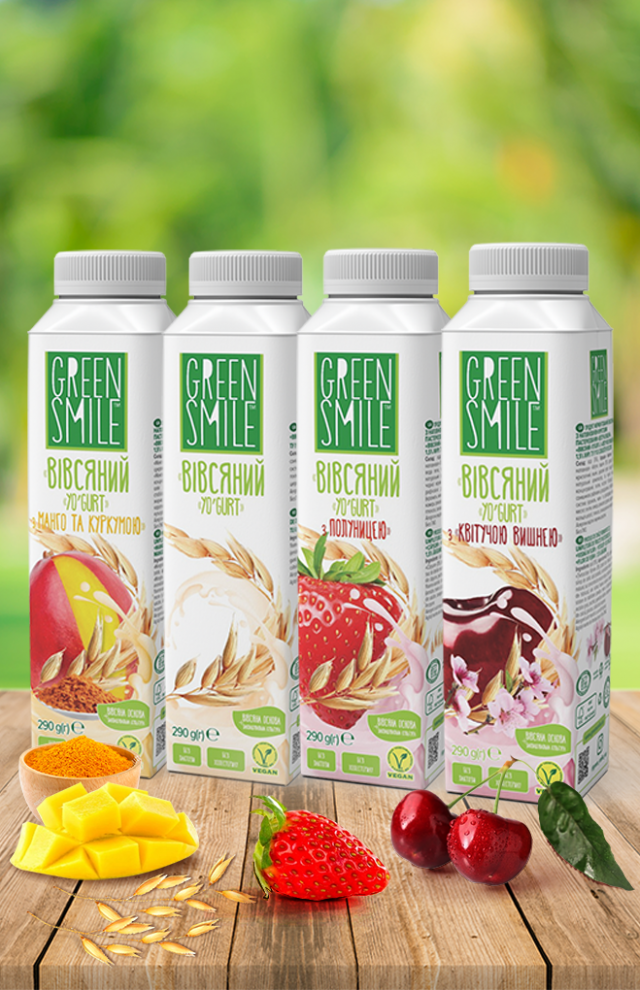 03 December, 2021
New, unique line of drinking oat fermented products from TM "Green Smile"
Everyone is accustomed to the fact that the company "Loostdorf" is constantly offering new, interesting and unique products on the market. We are happy to continue to support this wonderful tradition. Meet the unique line of drinking oat "yogurts", which has no analogues on the Ukrainian market! We expanded the line of plant-based alternatives to dairy products to further meet the needs of our consumers in healthy and tasty plant-based products. Our new products are a plant-based alternative to milk yogurt.
The line of oat "yogurts" includes 4 flavors, including "pure" oat yogurt, made only from oatmeal and sourdough, and 3 flavors that will surprise and delight consumers: oat yogurt with our favorite strawberry, "blooming cherry ", and another exotic taste with mango and turmeric.
In order to get a real plant-based "yogurt", we add sourdough culture to the oatmeal basis, which is cultivated exclusively on a plant-based basis and does not contain products of animal origin.
Drinking oatmeal "yogurts" tm "Green Smile" also have 15% fewer calories (compared to dairy yogurts), do not contain lactose, GMOs, cholesterol. The products marked with the V-Label mark, which means that vegans can also enjoy our drinking vegetable "yoghurts".
We recommend everyone to try ASAP! We are sure, you will like it!