Back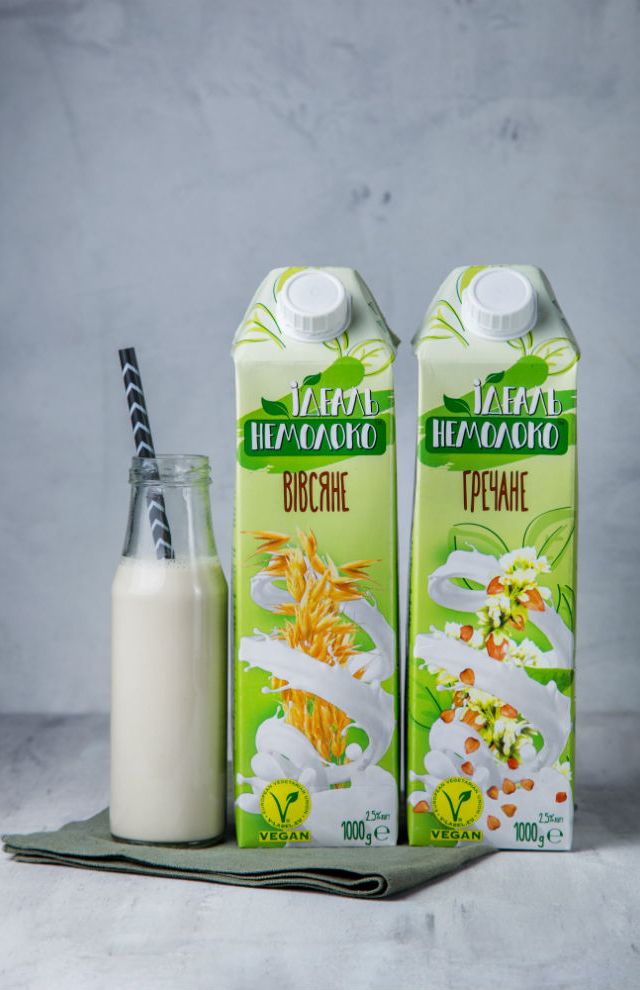 05 November, 2018
TM «Ideal Nemoloko» - first ukrainian plant-based drinks
For the first time in the domestic market, the Ukrainian manufacturer of dairy products—the Loostdorf Company—has produced completely plant-based natural drinks, created according to its own, unique recipe and technology.
Plant-based natural drinks or "plant milk" are already known to our consumers due to foreign brands and products on the shelves of our stores. And from the end of 2018, a new name for the first Ukrainian analogue—TM "Ideal Nemoloko"—has appeared among them.
The line of the TM "Ideal Nemoloko" plant-based drinks is represented by 4 products: 2 flavors (oatmeal and buckwheat) and 2 formats (250g and 1000g).
It is important to note that the TM "Ideal Nemoloko" products are rich in healthy fiber; they are easily absorbed by the body, have high nutritional value, and do not contain GMOs, cholesterol, lactose, and added sugar. These products are ready to drink or they can be added to coffee and tea. They are suitable for cooking porridges, dry breakfast cereals, pancakes, sauces, and other dishes.
Therefore, there is no doubt that the drinks will take an honorable place in the diet of vegetarians, orthodox believers during fasting, and all those who are sensitive to lactose. In addition, they will definitely delight the taste of innovators—people who like to experiment, discover new tastes, and diversify their diet.
The TM "Ideal Nemoloko" products are certified by the V-Label Vegan mark from the European Union of Vegetarians, and this is an additional degree for the confidence of vegetarian consumers. They can be sure that the product is 100% plant-based. The composition of the drinks contains only natural ingredients.
Enjoy the taste of a healthy life!